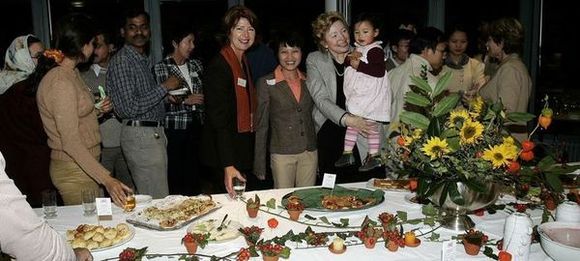 The International Club of the University of Bayreuth is a registered non-profit organization.

The International Club of the University of Bayreuth is one of the oldest organizations of university life, and as a recognized and respected support organization, works closely together with the university administration and the office for international students.
Members


Our members are women who are particularly close to the university. We were founded in the American tradition by Claudia Hoffmann and a close circle of highly committed women in 1976, one year after the university itself was founded. Claudia Hoffmann was the first president of the club. The founding principle of the club at the time was to facilitate the integration of the wives and families of the international guests and teachers of the university into life in the city of Bayreuth.
With more than 200 members today, our club has become an integral part of the everyday workings of the university. The programs offered by our club are enthusiastically received and are well attended. We have also expanded and varied our outreach.
On the occasion of our Club's 25th anniversary, the founding president of the university, Klaus D. Wolff, declared our club a "true lifeline" between the university and the city due to the many projects and programs we offer.